How to Create New Quizzes and Facts
Right after entering the website, all users have access to Workspace where you can create your own pages. Choose the type you want to create. You can add single questions or facts without creating new pages, or you can make an entire page. In both cases, your content will be seen and appreciated by many people. Intuitive interface and hints will help you fill in all the required fields to make your page look correct and beautiful.
General Tips
When creating any new page, ask yourself right away: Is it interesting? Is it educational? Is it useful? If you can confidently answer at least one question - YES, then feel free to do it!
Create pages on topics that interest you and that you know a lot about
Formulate your thoughts clearly, and if necessary, explain difficult terms. Remember, people with different interests and levels of knowledge can read you
Do not forget to check the reliability and accuracy of the information. Leave links to materials and sources in a special field when designing the page
Always look at the finished page yourself. Ask yourself: did you find it interesting? If not, please make changes.
Creation of Quizzes and Tests
First of all, decide what type of quiz is best for your idea. This is really important!
Don't create duplicates or very similar tests that already exist on the site. There are a lot of interesting topics.
Do not forget about the answers, give explanations and additional information. The quiz is not only a test of knowledge but also their acquisition.
Pay attention to good pictures. They can be both an important explanation for the question and attractive decoration.
The sequence of questions can be changed: just drag and drop the items in your list to the desired positions.
Adding Facts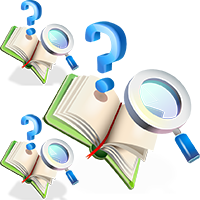 Fact Series
Check the information properly, the facts must be reliable and accurate.
Leave a link to the source in a special field to enable people to verify information if necessary and if they want to get better acquainted with the topic.
Formulate the facts briefly but clearly so that people with different interests can understand.
Remember that even complex or boring information can be conveyed in an interesting way to interest people.
Choose good pictures so that they serve as visual material and decoration at the same time.
Try to avoid facts that are likely to change in the near future. Avoid highly controversial topics such as politics.
A fact should NOT be an opinion.
Page Creation
Your page and its title must be unique, there is a special button next to the title to check for duplicates.
Page should have at least 5 questions or facts. The maximum number is not limited, but we do not recommend creating too many. The most convenient amount is from 7 to 15.
Try to make an attractive cover that will show what your page is about.
Fill in the "full description" with useful information, give explanations, tell viewers about your page, attract attention, and use keywords.
Embed and Share
All quizzes published on AddNovum can be easily embedded on other sites using IFrame. You can get the shortcode on each page by clicking on the "Embed" button. Social buttons make it convenient to share with friends. Important: if the page is not published (i.e. is under moderation) then it is available only to the author. You can embed and share only after publication.
Good to Know
We are serious about the quality of content and check it. Once registered, new users are first placed in the "Visitors" group and can create pages, but public posting requires moderation (usually very fast). Over time, you will be able to publish without moderation. When your trust level is high enough (see your profile), then there is an automatic transition to the "Reliable" group. Such users can create and manage their own pages without restrictions.
You don't have to wait for the automatic transition. If you can prove your credibility, then write in the feedback. We will be happy to transfer you to the "Reliable" group immediately! For example, you are the author of a YouTube channel.