Create Type Answer Quizzes for Free
Create your own quiz and challenge the audience by making them come up with the correct answer on their own without having options to choose from. Our free platform makes it easy to design interesting questions.
Create a Type Answer Quiz
We provide wide opportunities for creating and sharing high-quality and engaging tests.
Type Answer Quizzes That Make People Smarter
This is one of the most captivating and varied quizzes where people have to type the answer themselves without having ready-made options. A great way to test the participants' knowledge, not their ability to guess from a list of choices! With our builder, you can use handy settings to achieve the desired result.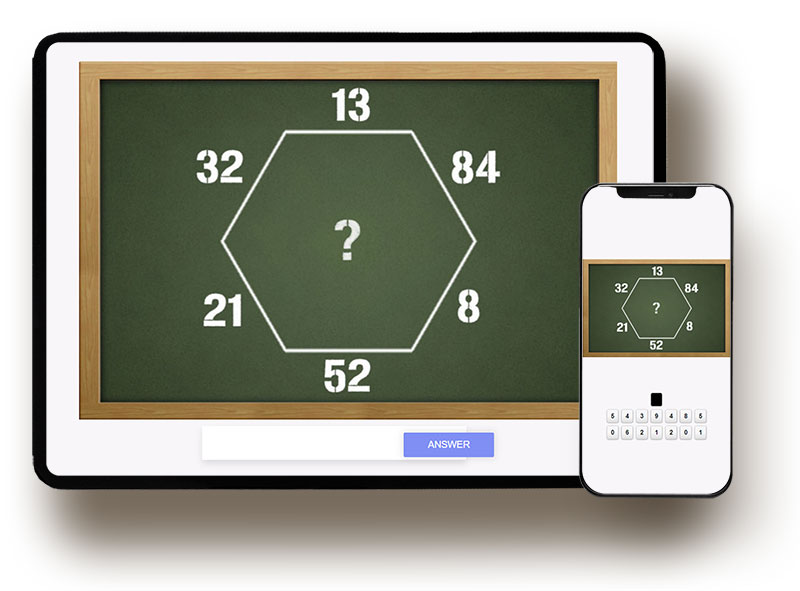 How to Create a Good Type Answer Quiz
Well-designed questions can encourage critical thinking and problem-solving skills, as participants need actively process and apply the information in order to generate the correct response. In addition, it can be an effective way of learning in different subject areas and difficulty levels. Here are some helpful steps for you:
Determine a general topic for your quiz. Collect questions from one area, for example: "Mathematics," "Names of some objects," and so on. We do not recommend mixing too different topics.
Design each question using the appropriate settings. The picture can act as a visual question without having to write the question directly. Everything depends on your goal.
Choose a method for entering the answer. There are two ways you can use it: completely independent typing on the keyboard or clicking on the provided symbols. The second way is a bit easier, as the black squares indicate the length of the answer.
Give people a hint or the option to skip. If the question is difficult and you want to give the participants a chance to make a mistake, then fill in the hint. It will appear after three incorrect answers. The skip button appears after a few seconds and allows users not to answer the question. We recommend using only hints.
Provide an explanation for the correct answer. You can provide a brief written explanation or upload an answer image. Visual explanations are more effective, but it all depends on your question.
Once you are satisfied with the quiz, publish and share it with your intended audience or embed it on your website.